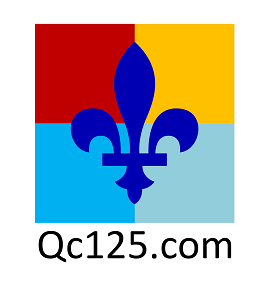 Bienvenue sur Qc125!

Le projet Qc125.com est un modèle statistique de projection électorale basé sur les tendances électorales, l'évolution démographique et les sondages politiques. Ce site web est une initiative de Philippe J. Fournier, professeur de physique et d'astronomie au Cégep de Saint-Laurent à Montréal. Des chroniques Qc125 sont aussi publiées sur le site du magazine L'actualité.

Vous trouverez sur cette page les projections des 124 circonscriptions provinciales de l'Ontario. Elles seront mises à jour régulièrement au cours des prochaines semaines et ce, jusqu'aux élections générales du 7 juin prochain.


Welcome to Qc125!

The Qc125.com project is a statistical model for electoral projections based on electoral tendancies, demographic data and aggregation of opinion polls. It is an initiative of Philippe J. Fournier of the physics department of Cégep de Saint-Laurent in Montreal. Some articles from Qc125 are also published on L'actualité magazine's web site.

On this page, you will find projections for all the 124 Ontario provincial districts. They will be updated regularly in the coming weeks leading up to June 7th's general elections. Thanks for sharing this page!
Blogue Qc125
Twitter
Facebook
Contact
Québec 2018
---
Projection et résultats du vote populaire
Dernière mise à jour: 7 juin 2018
---
Projection et résultats des totaux de sièges
Dernière mise à jour: 7 juin 2018
---
Distribution régionale
Dernière mise à jour: 7 juin 2018.
Blogue Qc125
Twitter
Facebook
Contact
Québec 2018